American Legion Pou-Parrish Post 132
Members of the American Legion's Pou-Parrish Post 132 decided in October 1995 to create a scholarship endowment at Johnston Community College. The purpose of the scholarship was to help students from Johnston County who need financial help to attend college. "The...
Annie Batten Lee Scholarship Endowment
Annie Batten Lee spent her life on a family farm in Johnston County, but she also spent some time working as a teacher's assistant and was a firm believer in the importance of education. Her son, Ayden Lee, created a scholarship endowment to honor her. "This was a...
Ayden and Betty Lee Scholarship Endowment
Honored as distinguished citizens at the 2016 Evening for Education, both Ayden and Betty Lee have demonstrated their unwavering support of Johnston Community College and its students. The Ayden and Betty Lee Scholarship Endowment was created as a collaborative...
Barbara Anders Hoffman Endowment
Barbara Anders Hoffman's father wanted all four of his daughters to go to college and get science degrees so they could support themselves if necessary. Mrs. Hoffman was the second daughter and the only one who attended secretarial school rather than college. But she...
Billy L. Phillips Annual Scholarship
Billy L. Phillips was a HETT Instructor at Johnston Community College for 24 years where he held an ASE (Automotive Service Excellence) Master Medium/Heavy Truck Certification. He was a member of the NC Transportation Maintenance Council (State Board of Directors...
Branch Bank & Trust Endowment
The Branch Bank & Trust Endowment was initiated in 1996 by Ernie Ward, who at that time was the senior vice-president and commercial market executive for Branch Bank & Trust (BB&T) in Johnston County. Since just after the Civil War, the home-grown banking...
Brannon Worth Brady, Crystal Lee Higgins and Skylar Mark Brady Scholarship Endowment
Brannon Worth Brady was an only child and the kind of adult son who would stop by Bojangles to pick up breakfast for his parents on mornings when his job for Johnston County Utilities brought him close to home. He had attended the heating and air conditioning program...
Burlington Foundation Scholarship Endowment Fund
The Burlington Foundation Scholarship Endowment Fund was initiated with a gift of $1,000 in 1992 from Burlington Industries, Inc. Despite numerous changes in the company, particularly the acquisition of Burlington Industries by International Textile Group, the fund...
Burton W. and Rose Gordon Sugg Scholarship Endowment
The Burton W. and Rose Gordon Sugg Scholarship Endowment carries the name of a couple who raised eight children in Smithfield and strongly supported education and reading. Jefferson L. Sugg, who created the endowment, wanted to help students with financial need. He...
Carol B. Arnn Nursing Scholarship Endowment
Carol B. Arnn is a longtime nurse who wanted to give back to the new generation of nurses. She and her family created the Carol B. Arnn Nursing Scholarship Endowment at Johnston Community College to do just that, said her son, Nathan Arnn. The Arnn family operates...
Carolina Comfort Air, Inc. Annual Scholarship
Employees of Carolina Comfort Air Inc. surprised co-founder Phillip Tyler in 2014 by creating an annual scholarship in his name at Johnston Community College. "Our president, Phillip Tyler, attended JCC," said Carolina Comfort Air General Manager Bill Green. "He felt...
Carolina Connet Memorial Endowment
A Memorial Tribute to Caroline Connet By George Thomas Shock, a terrible sense of emptiness and loss, disbelief, sadness, grief…none of the usual words that come to mind at a time like this are adequate to express what I have felt since learning of Caroline's...
C.O. Heavner Sr. Scholarship Endowment
When Frank Holding was a kid, he loved to hang out at Smithfield Mule Company with its owner, C.O. Heavner. He'd go there after school and sometimes skipped school just to spend time with the mules and Heavner. He never forgot that relationship with Heavner and...
C. Thelbert and Loriene L. Lancaster Scholarship Endowment
Neal Lancaster, local golf player turned PGA pro, has collaborated with the Johnston Community College Foundation for over twenty years to raise scholarship funding for JCC students. In fact, his annual golf tournament, the Neal Lancaster – Four Oaks Charity...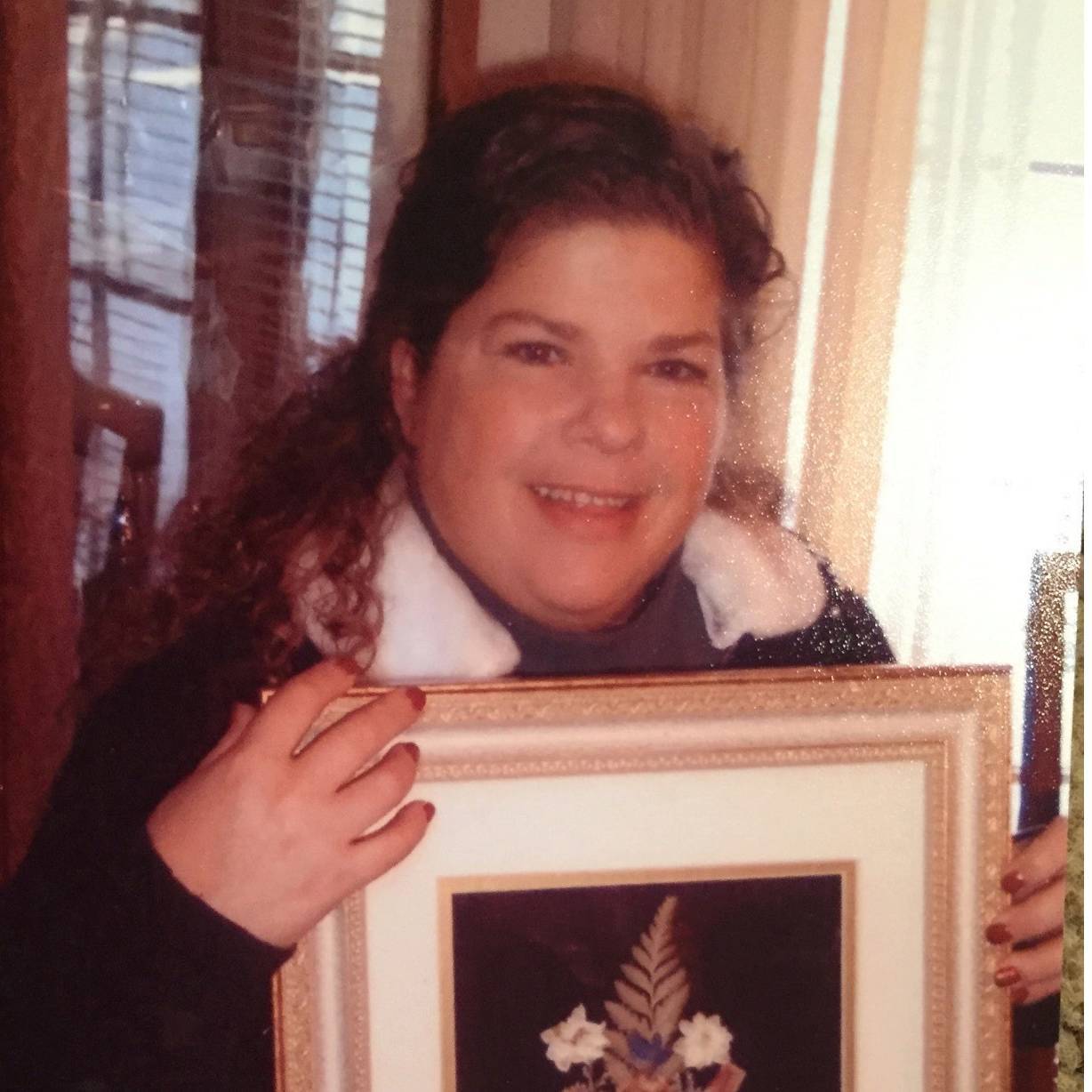 Diana Douglas Memorial Scholarship
Carol Dominique said it was a joy to watch daughter Diana Douglas with young children. "They just flocked to her," she said. Ms. Douglas mentored many of the young women she taught at Johnston Community College, and a scholarship now carries her name in the school of...
Dr. Eric and Kendyl Janis Annual Scholarship
No strings attached. No restrictions. Dr. Eric Janis has been donating generously to Johnston Community College for years, and he doesn't put any restrictions on his gift. He laughs at the idea. "I believe in Johnston Community College and believe it is doing great...
Freddie Price Memorial Scholarship
When Freddie Price died from brain cancer, his fellow instructors from Johnston Community College wanted to honor him. They decided to establish a scholarship in his name that would support a JCC student enrolling in a trade. Price had been a vocational...
Fred Earl Brink Scholarship Endowment
Fred Earl Brink got to know most every kid who grew up in Smithfield between 1946 and 1976 while working at the movie theaters his wife's family operated in small towns across Eastern North Carolina. "He didn't really have a connection to (Johnston Community... Jerry G. Williams Scholarship Endowment
Virginia Williams met her husband, Jerry, in high school. Even then, he was a hard-working, aggressive person, she said. That industriousness led to a successful career in the timber business, from corporate positions to running pulp mills, sawmills and plywood...
Shelton and Kathleen Benson Nursing Scholarship
Kathleen Benson lived most of her life as a farmer's wife and mother, raising five children on husband Shelton Benson's family farm. She began her adult life, though, as a nurse and returned to that career after her children were in college. She didn't end her role...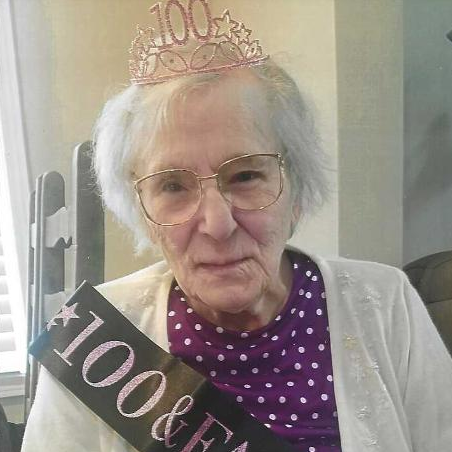 The Veronica Marol Fire Protection Technology Scholarship
Veronica Marol grew up on a farm outside Pittsburgh, Pennsylvania, during the Roaring Twenties and Great Depression. While these outside events impacted her life and those of her seven older siblings, a more direct incident shaped her worldview. At the tender age of...
Universal Leaf North America U.S. Scholarship Endowment
The Universal Leaf North America tobacco company may reside in Nashville, NC, and be part of a global group of 32 companies, but it strives to make a difference as locally as where their employees live. "One of our objectives as a company to be in the community,"...
Wade H. and Annie P. Stephenson Family Scholarship Endowment
Growing up during the height of the Great Depression on farms limited Wade H. and Annie P. Stephenson's ability to get an advanced education, but they were determined to change that for their own four children. After suffering a stroke, Wade Stephenson told his...